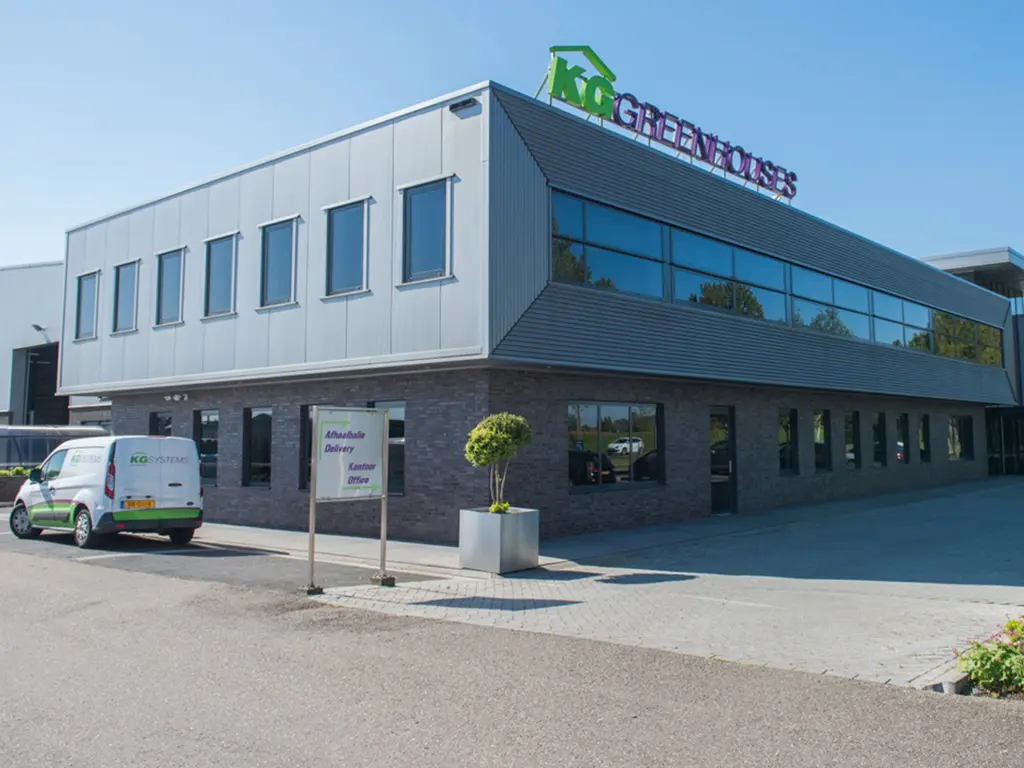 About us
KG Greenhouses introduces Hortipower, innovative energy storage system for the horticultural sector
The world is in an energy transition from generating electricity from fossil fuels such as gas and coal to generating electricity from renewable sources such as sun and wind. With the increasing share of renewable energy, the need for flexibility in the energy system is increasing. Electricity storage is one of the ways to meet this need. Hortipower's energy storage system enables the horticulture sector to contribute to the energy transition. Hortipower is the exclusive dealer for the horticultural sector of Volstora, a Dutch producer of a number of innovative battery systems.
Hortipower is a new initiative of KG Greenhouses. KG Greenhouses is a greenhouse builder and specialist in turnkey projects in greenhouse horticulture. From automation to shading, from water technology to cultivation table systems, the field of activity has continued to grow in almost 50 years. What distinguishes KG Greenhouses is the breadth of our delivery package and the close collaboration between the various disciplines, such as greenhouse demolition, greenhouse construction, heating, installation technology and cultivation table systems. Beautiful projects have now been completed in more than 35 countries.
KG Greenhouses has ordered an energy storage system for the storage of energy from its own solar panels, the system will be delivered soon. As a result, we have a pilot project under our own management. Keep an eye on our website for updates!